#1 Wood Fencing in Nashville, TN
A wood fence should provide more than just extra privacy to your yard. Call our fence experts at SafeGuard Fence & Deck to schedule your free estimate today.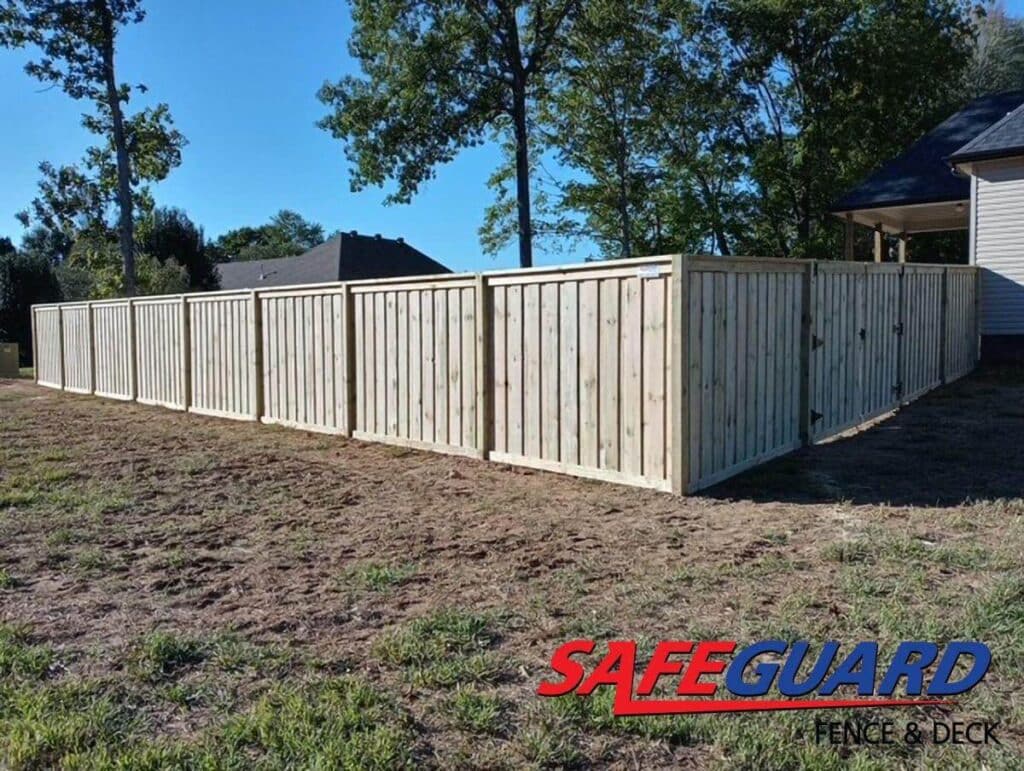 A wood fencing installation can provide a variety of benefits, like added security and privacy. If you're planning on making this type of investment in your property, it's important to choose an excellent company that will deliver a lifetime of results.
SafeGuard Fence & Deck is dedicated to building wood fences with high-quality materials and a stable foundation that can withstand the weather in Nashville, TN. After over 20 years of experience, the team at SafeGuard Fence & Deck can guarantee superior results that increase property value.
For low-maintenance and affordable solid material fences, consider vinyl fencing installation around your home or business.
Benefits of Wood Fencing in Nashville
Though there are many types of fences to choose from, wood fencing provides the most timeless look at the best price. The benefits of installing wood fencing in Nashville include:
Weather-resistance: With the proper topcoat or weatherproof paint, your wood fence can last for years with little additional maintenance. Though wood itself can break down quickly, SafeGuard Fence & Deck provides specialized finishes to withstand the Nashville climate.
Added privacy: Because of the thickness of wooden slats, these fences offer the benefit of added privacy by blocking nosy neighbors' views of your yard. If you opt for smaller gaps or a privacy fence, your property will be virtually invisible.
Customizable: You can easily request a stain or paint job to change the appearance of your wood fencing. There are also many designs to choose from, such as picket, lattice, vertical board, and others.
Increased safety: By installing a wood fence, you create a barrier between your house and the street. You can also choose a locking gate that will further enhance security.
Versatile and classy appearance: Because wooden fencing is customizable, it can match a variety of architectural designs, such as contemporary, Greek Revival, Tudor, and more.
Types of Wood Fence:
There are five main types of wood fencing:
Wood Picket
Vertical Board
Privacy
Lattice
Louver
One of our wood fencing contractors can explain your options at your free estimate appointment, including which styles of wood fence would best suit your property's terrain, the style of your home or business, and your budget.
If you want full visibility around your property for an affordable price, consider chain link fencing. We're happy to help you compare fencing types during your consultation.
Contact Nashville's Best Wood Fencing Company Today
SafeGuard Fence & Deck is proud to guarantee our fencing components and services with our professional warranties. We offer financing to ensure that your perfect wood fencing project fits well within your budget. Our team has served central Tennessee for over 20 years, and are expert fencing contractors.
Wood Fencing FAQs:
What are the benefits of installing a wood fence in my backyard?
A wood fence offers several benefits, including enhanced privacy, improved security, and increased curb appeal. It can also help reduce noise levels and provide a natural barrier against wind and dust.
How long can I expect my wood fencing to last?
The lifespan of a wood fence largely depends on the type of wood used and the varying weather in the Nashville area. Typically, a well-maintained wood fence can last up to 20 years or more. Regular maintenance such as cleaning, staining, and sealing can also help extend the life of your fence.
What are some common problems that can occur with wood fencing?
Some common problems associated with wood fences include warping, rotting, insect infestation, and splitting. These issues can be prevented or minimized by using pressure-treated lumber, regular maintenance, and proper installation techniques.
How much does it cost to install wood fencing?
The cost of installing a wood fence can vary depending on several factors, such as the size of the fence and the type of wood used. On average, homeowners can expect to spend between $1,500 - $10,000 or more based on the complexity of the fence installation project.
Can I install wood fences myself, or should I hire a professional?
While it is possible to install a wood fence yourself, it is often recommended to hire a professional to ensure proper installation and avoid costly mistakes. Professional fence contractors have the necessary tools, expertise, and experience to install your fence safely and efficiently.
For the best wood fencing in Nashville, TN, contact SafeGuard Fence & Deck. We are licensed and insured. Call us at 615-472-2117 to get your project started today.
Testimonials
Extremely impressed with the quality of work, and Extremely fast work that they did on my fence! Installers were friendly, worked hard and did amazing work! I even recommend them to one of my neighbors!

-Matthew Spencer

I could not be happier! Everyone I talked to was SO nice, super communicative, perfectly on time, and did the most incredible job! Can't recommend this company enough!

-Candace Nelson

This company installed a deck and then came back to stain it. The price was unbelievable in the work was immaculate. I pretty much hate everything. Five stars would not even be enough for this company.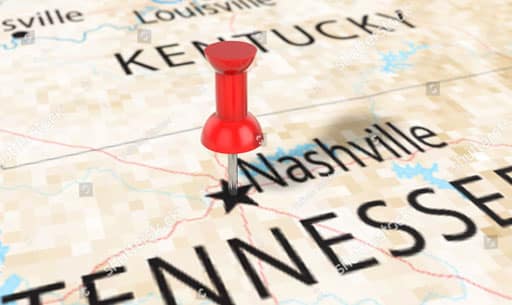 Our Nashville, TN
Service Areas