Privacy Fencing in Nashville, TN
Looking to convert your yard into a secluded haven? You should consider privacy fencing. Call SafeGuard Fence & Deck, Nashville, TN's fencing experts, at 615-472-2117 for your new fence today.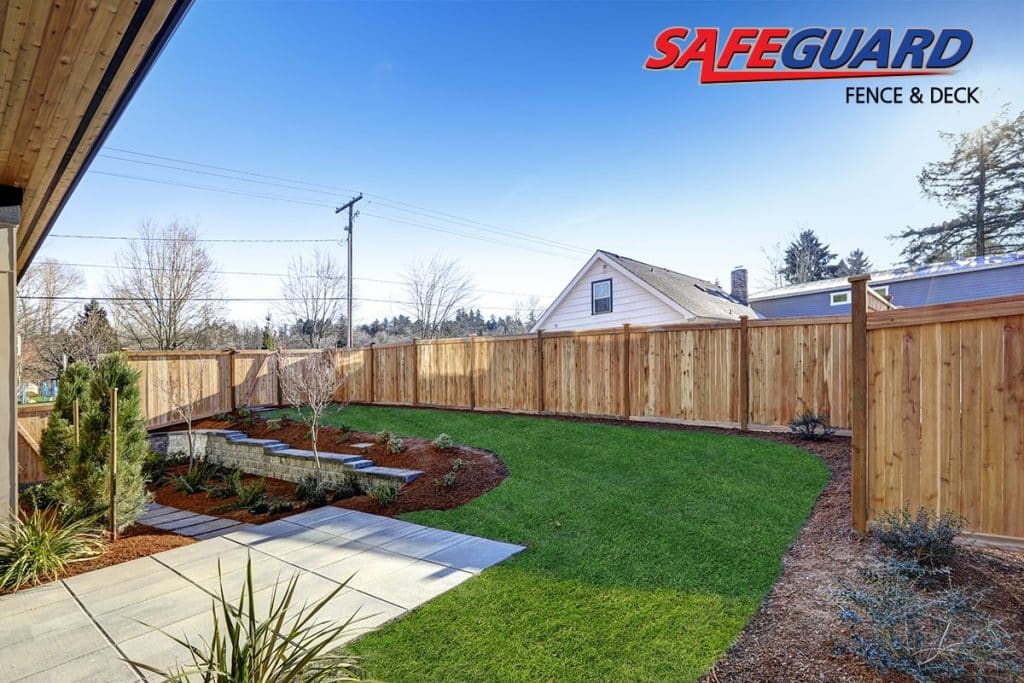 Privacy is important. Whether you're looking to evade the stares of your nosy neighbors or ensure the security of your children, having privacy fencing in Nashville, TN, is essential.
If you're looking for privacy fence installation from a trustworthy company, SafeGuard Fence & Deck can help. We provide affordable fencing installation and financing options to all our customers. Your safety is our top priority, which is why we only create durable and protective fences.
SafeGuard Fence & Deck is dedicated to offering you budget-friendly fencing options to fit your needs. We handle the installation process from start to finish and even include warranties that guarantee our quality of work.
Do you want just as much privacy on a budget? Consider installing vinyl fencing around your yard or home!
Privacy Fence Options
Privacy fencing does not refer to the material of the fence, but rather the style. These fences are designed specifically to conceal your home and yard by eliminating slits and cracks between fence slats. Some privacy fences are also soundproof.
Most companies construct privacy fences with either wood or vinyl, though you can opt for stone (granite, veneer, mosaic, etc.) or brick. SafeGuard Fence & Deck can even customize your fence to include multiple materials for stylistic and budget purposes.
You can also choose specific designs for your privacy fence, such as lattice or deck rail tops, gothic, tabletop, arched designs, and more. Adding a gate improves the look of a privacy fence and provides extra security as well.
Why Is Privacy Fencing in Nashville Important?
Privacy fences are important for three main reasons:
Security: Privacy fencing is a fantastic deterrent for intruders. Potential trespassers will have a more difficult time observing your valuables, when your kids are in the yard, or when you leave or return to your home.
Raising property value: Unlike some other fence styles, privacy fencing is a desirable trait to have in a house. Though it may seem expensive upfront, Nashville privacy fencing will increase your property value when it comes time to sell.
Freedom: By installing a privacy fence in Nashville, TN, you can rest assured that your neighbors don't know every aspect of your home life. Let them see your new grill when you invite them over for a cookout.
Secure your privacy fencing when you install a gate for side- or backyard access.
SafeGuard Your House Today
If you're looking for a trustworthy company to install privacy fencing in Nashville, TN,
or the surrounding areas, call SafeGuard Fence & Deck. We also provide deck
and farm fencing installation as well as wood staining services. Not only is our company both licensed and insured, but we also have over 20 years of fencing experience.
The SafeGuard Fence & Deck mission is to provide high-quality craftsmanship and exceptional customer service to all our clientele. Call us at 615-472-2117 to begin your privacy fence installation today.