Nashville Top-Notch Deck Staining
For free estimates on professional deck staining in the greater Nashville area, call the experts at SafeGuard Fence & Deck.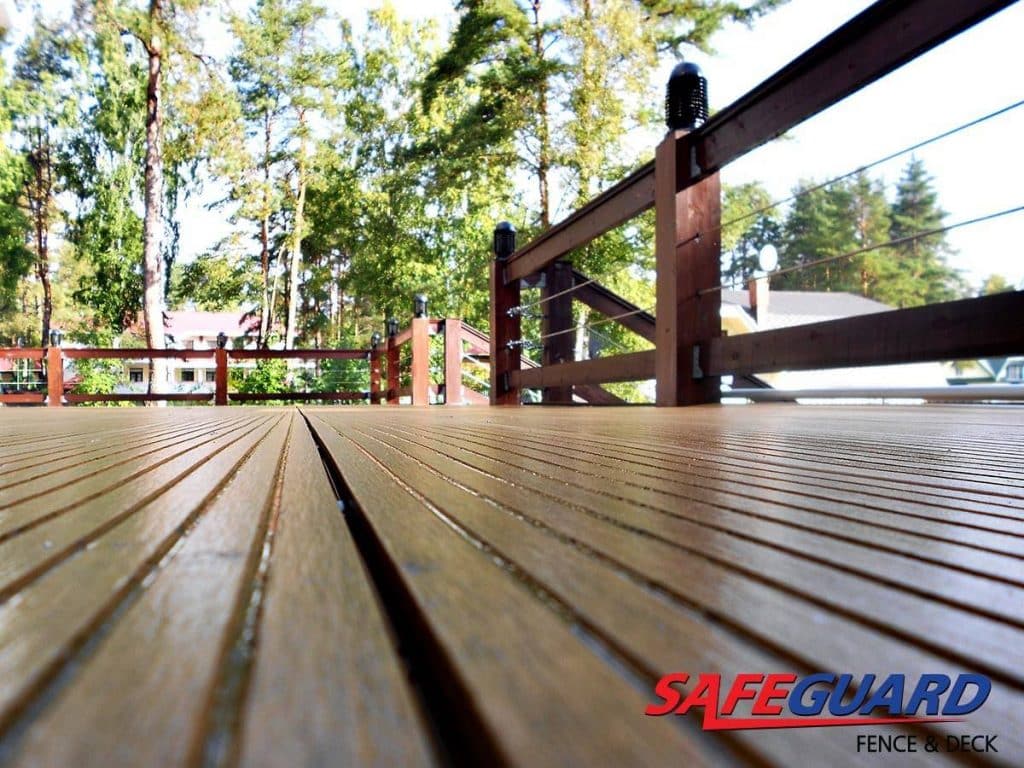 Wood decks are great for outdoor entertaining. Regular maintenance is critical to protect your deck against rain, temperature fluctuations, sunlight, and more. Prevent warping and splitting by having your deck professionally stained and sealed by SafeGuard Fence & Deck of Nashville.
Deck staining and sealing shield the wood from harsh weather effects that oxidize the wood's surface to a telltale shade of gray. Deep-penetrating deck stain moisturizes and protects the wood from excess sun, rain, dirt, and foot traffic. Additional benefits include:
Increasing the safety of walking surfaces.
Restoring weathered wood to its original color and condition.
Coordinating your wood deck color more closely with your fence, gate, or other outdoor furnishings using colored stains.
Does your old wood fence need a touch-up or re-stain? Learn more about our fence staining services!
What Happens if You Don't Stain Your Deck
Wood decks that are not stained or sealed are susceptible to the damaging effects of water, UV rays, wind, and pests. Damage includes pitting, warping, fading, and weathering. Restore the condition of your wood deck and prevent further damage with the protection of professional-grade deck staining.
SafeGuard Fence & Deck offers the highest-quality professional deck staining available in Nashville. Staining helps preserve your deck investment by protecting the wood and extending its lifespan. Some stains are waterproof, creating a protective seal and a beautiful finish.
When to Stain Your Wood Deck
If possible, stain and seal your deck when it's new. If it's been a while and your deck is showing signs of weathering, the deck staining experts at SafeGuard Fence & Deck will be happy to restore your deck to its former beauty with professional deck staining.
Beyond the age of your wood deck, the weather can affect when it should be stained. Ideal weather for stain application is when the humidity is below 15%. We will schedule your project for a date and time when conditions will allow a top-quality result.
Get a beautiful wood fencing solution for your home or business to match your new deck installation!
More Reasons to Choose SafeGuard Fence & Deck
Trust the expert deck staining contractors at SafeGuard Fence & Deck to restore the condition of your weathered wood deck and improve the beauty of your deck installation at your home or business. Deck staining can extend the life of your wood deck and keep it beautiful for years to come.
The professionals at SafeGuard Fence & Deck have been serving the Nashville area for over 20 years. We offer expert consultations with free quotes to ensure you select the best options for your deck staining project. We warranty all of our materials and services for your complete satisfaction. Choose from one of our approved financing providers to stay under-budget.
SafeGuard Fence & Deck provides top-notch deck staining in Nashville, TN, and the surrounding areas. Call us at (615) 472-2117 for a free estimate today!
Testimonials
Extremely impressed with the quality of work, and Extremely fast work that they did on my fence! Installers were friendly, worked hard and did amazing work! I even recommend them to one of my neighbors!

-Matthew Spencer

I could not be happier! Everyone I talked to was SO nice, super communicative, perfectly on time, and did the most incredible job! Can't recommend this company enough!

-Candace Nelson

This company installed a deck and then came back to stain it. The price was unbelievable in the work was immaculate. I pretty much hate everything. Five stars would not even be enough for this company.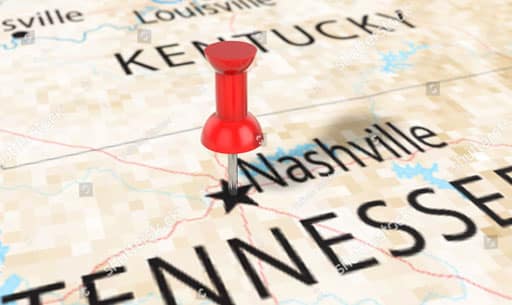 Our Nashville, TN
Service Areas