Did you know that the average lawn size in Tennessee is almost 25,600 square feet?
If you live in Nashville, you might be considering installing wood fencing around your property so that it looks great and keeps your children or pets safe.
However, you may feel overwhelmed by the wide range of fence styles out there. Each fence type has unique characteristics, and choosing the right one can end up being tricky.
The good news is that this in-depth guide will help you pick the best wood fencing style so that your Nashville home's value rises.
Decide On the Purpose of Your Fence
Before you choose a fence style, it's a good idea to determine why you need it in the first place. For instance, do you need it for privacy?
Some people get fences to keep their pets or children safe. Yet another reason for a fence is so that you can enhance the aesthetics of your property.
The purpose of your fence will go a long way toward helping you choose the style that's right for your needs. For instance, if you want to increase your privacy, a solid board fence would be a good choice. That way, you can avoid having people peek through the boards or holes in more ornate fences.
Find a Professional and Reliable Fence Company
Finding the right fence company is as important as picking the right fence style. With this in mind, you should look for a company with years of experience. They should also have a track record of excellent customer service.
So that you're not limited, you'll want a vendor that stocks a variety of fence styles you can choose from. Best of all, a reliable fence company can help guide you through the process of choosing the perfect fence for your property.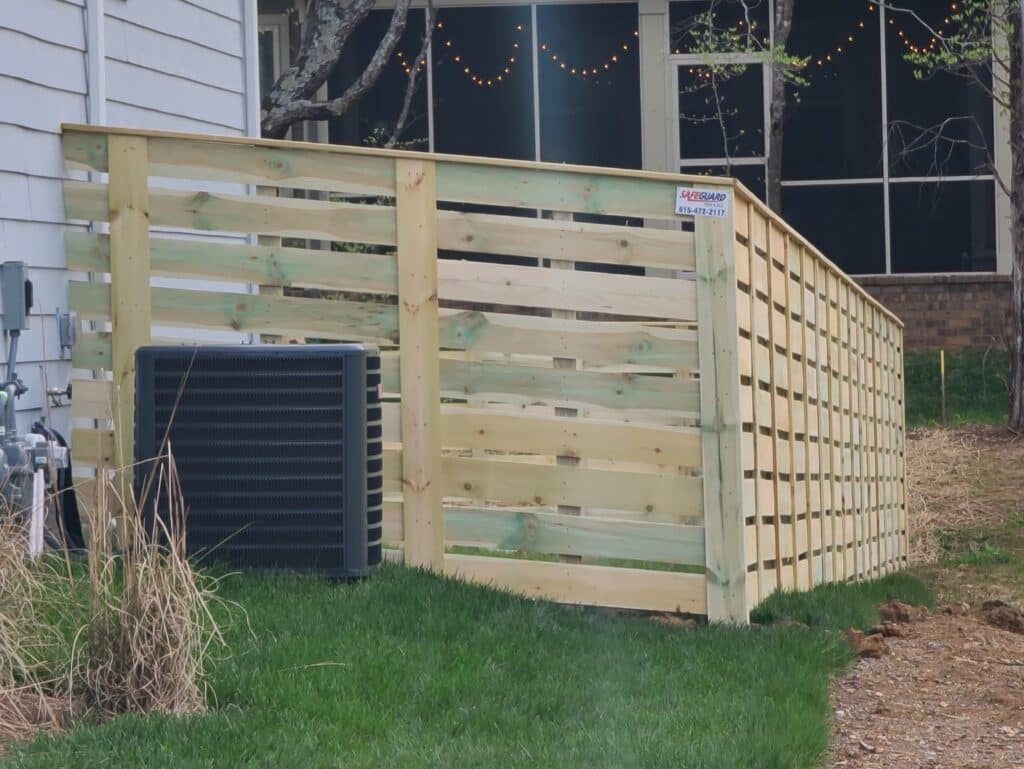 Solid Board Fence
As mentioned, a solid board fence would be a great choice for anyone who values privacy above all else. This style of fence features boards placed close together. This makes it difficult, if not impossible, for strangers and neighbors to see between them.
Keep in mind that solid board fences come in different heights. They often range from four to eight feet but custom fence companies should be willing to accommodate whatever height you need.
Solid board fences are also available in different wood types. Some of the most popular choices include cedar, spruce, and pine.
Shadowbox Fence
A shadowbox fence is similar to a solid board fence. The main difference is that the boards have more space between them. The reason for this is that it produces an aesthetic shadow effect.
You can get the best of both worlds because this style of wood fencing provides some privacy while still allowing light to pass through. For lots of light, consider chain link fencing.
Like a solid board fence, shadowbox fences come in different heights and wood types.
Two options worth considering include cedar and pressure-treated pine. You could try aluminum fencing, too.
Picket Fence
A picket fence is a classic fence style that one usually hears mentioned in talks about the American Dream. While it does offer some privacy, it's often used for its decorative aspects.
Keeping that in mind, you should be surprised to learn that this type of fence is usually three to four feet tall. The style consists of vertical pickets affixed to horizontal rails.
It's worth emphasizing that picket fences come in different styles. Rather than just a white picket fence, you could choose something Gothic, French Gothic, or dog-ear.
They're also available in different types of wood. You can never go wrong with spruce, pine, or even cedar. If you're unsure about wood fencing, you could always go with vinyl fencing instead.
Split Rail Fence
Do you want to have a more rustic aesthetic? If so, a split rail fence is a style worth considering.
It's something you may have seen used at ranches, farms, and similar residences. Split rail fences come in height options that include two-rail, three-rail, and four-rail. Pressure-treated pine and cedar are common wood fencing choices but you could always choose something more unique.
Board-On-Board Fence
A board-on-board fence is similar to a shadowbox fence. The main difference between the two is that the boards are placed side by side instead of spaced apart.
You can rest easy knowing that this fence style gives great privacy. It's also a good choice if your goal involves enclosing your yard. That way, you can engage in yoga or any of your other favorite activities without feeling self-conscious.
Lattice Fence
A lattice fence is one of the most decorative fence styles available. It's often used to enhance the curb appeal of a property.
You'll either find lattice fences with crisscrossed strips of wood or vinyl. Lattice fences come in different heights and you can even enclose yards with them.
Best of all, you can install it as a decorative addition to a fence you already have.
Are You Ready to Get the Best Wood Fencing?
Now that you've learned about the different wood fencing styles, you can choose what compliments your home to a T. You're sure to boost your curb appeal and get positive comments from your neighbors.
Safeguard is happy to give you the best fence and deck contractor solutions. From wood and vinyl fencing to deck building and staining, you can count on our expert team. We also service a wide range of areas, including Clarksville, Franklin, Springhill, and elsewhere.
Give our fence and deck builders a call to schedule a free estimate.